FAQs
Here are some answers to our most commonly asked questions. If you need additional assistance ...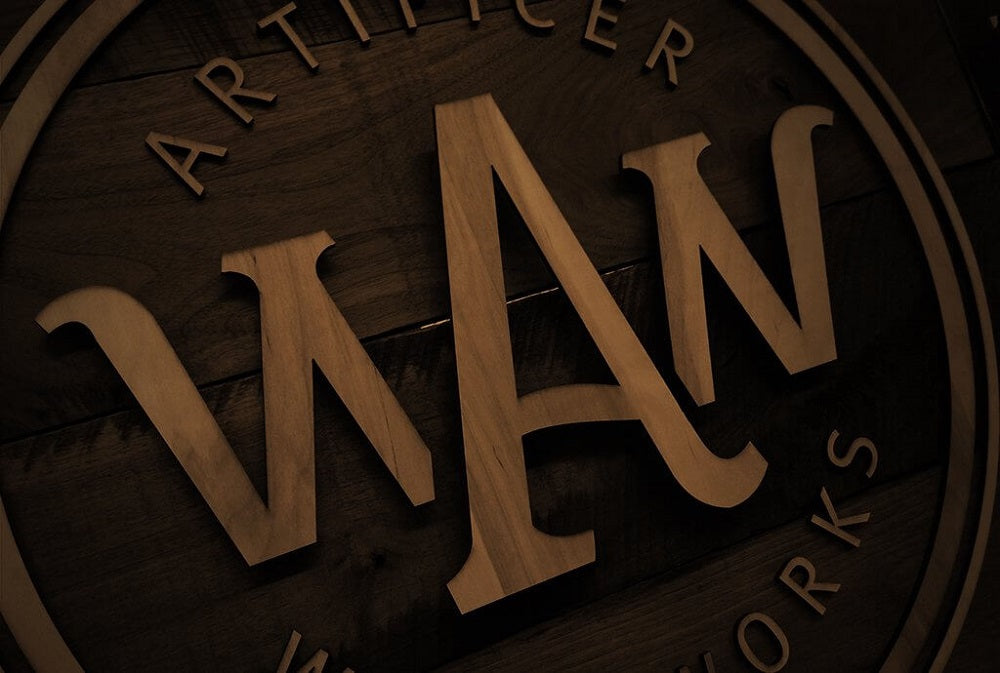 PRODUCTION + SHIPPING
Each product page has an estimated delivery time displayed for that particular product. This is not a guarantee, but an estimate of the production + shipping time if the order is placed today.
Most of our handcrafted items have a production time of five (5) business days (excludes weekends and holidays). However, some items require more production time.
Once your order is produced, it will be shipped. Transit times vary by location but generally take between two and five (2-5) business days when shipped within the contiguous U.S. This means most items will have a delivery estimate of between seven and ten (7-10) business days after the date the order is placed.
If you need to receive your order faster, some products offer a Rush Production option for an additional cost and expedited shipping options are offered at checkout.
For orders placed on our website, a signature is not required. FedEx may leave the package if no one is home, so we recommend shipping to a place of business or an address where someone will be available to receive it. FedEx does not reimburse for lost or stolen packages once they have been delivered.
We can ship our products Internationally. However, we cannot guarantee International delivery times due to customs. The recipient will be responsible for the additional costs of duties/taxes assessed by the local government upon delivery.
You can track your order's progress from the link in your order confirmation email. You will also receive a separate email with tracking information when your order ships. Think your package is missing? Click here
personalization + Customization
Wine for your wine box
No, the boxes do not come with wine. 
Each product page states the bottle size that will fit that product.
Our standard boxes fit most standard 750ml wine and champagne bottles, as well as some liquor bottles. The largest bottle that will fit snugly in our standard wine box compartment is 13" tall x 3-3/4" wide. For example, this will accommodate a bottle of Dom Perignon - anything wider will not fit.
If upgrading the standard one-compartment wine box to a Magnum one-compartment wine box, the Magnum-size will hold one 1.5L wine bottle up to 15-5/8" tall x 4-3/4" wide.
Your wine box will come with the 100% recycled crinkle kraft paper filler and foil lid seals. The foil seals arrive on backing paper and apply like a sticker after you insert your wine. The seals will be located in the top compartment of the wine box - sometimes during shipment they will work their way under the crinkle paper and hide, so look hard. Just a reminder, if you add your own wine, you will not be able to ship it without a license. For details and pics, check out our blog post on how to pack wine in our boxes.
We suggest going to a local winery or wine shop and explain that you would like to buy some wine that will age well for the defined period of time. They should be able to help you select some great wines for the couple's future anniversary celebrations. You can also view our tips on how to select wine for aging.
ORDERS + PAYMENTS + RETURNS
Yes. We process all payments securely through Shopify and do not store payment information.
Our website is designed to give you the best possible ordering experience. On rare occasions, issues may arise in older browsers, if your cookies are disabled, or if you have an inconsistent internet connection. If you are having trouble, please contact us and we would be happy to help you place your order.
No. Since we never know whom the shipment is going to, we do not include a receipt with any shipments. Your receipt will be emailed to you once your order is placed.
Custom Items: Due to the customization of these products, all sales are final. We stand behind our craftsmanship and if there are any concerns with your purchase, please contact us within ten (10) days of delivery and we will work together to find a solution. Any items that are defective or damaged in transit will be replaced immediately, free of charge. We would request that photos be sent of the damaged package and item for claim purposes.
Standard (Non-custom) Items: If you're not happy with the item for any reason, you may return the new, unused product for a refund within thirty (30) days of purchase. The return shipping costs will be at your expense. If the item is damaged during return transit, you will need to file a claim with the shipping vendor you used for reimbursement. In order to start the return process, please click here.