Handcrafted Corporate Gifts
Premium & Personalized
If your brand stands for quality, then your personalized business gifts and promotional packaging should as well. We handcraft high-end, customizable wine boxes and personalized corporate gifts sure to impress your clients, partners and employees.
We have worked with many great brands, large & small, to create unique and premium personalized corporate gifts. We have many great ways to celebrate your brand.
GOOSE ISLAND®
Promotional Packaging
Goose Island® Beer Company utilized our Custom 1-Bottle Wine Box as a premium promotional package for a bottle of their product, creating a great sell-in tool and gift for loyal customers.
READ ABOUT THIS PROJECT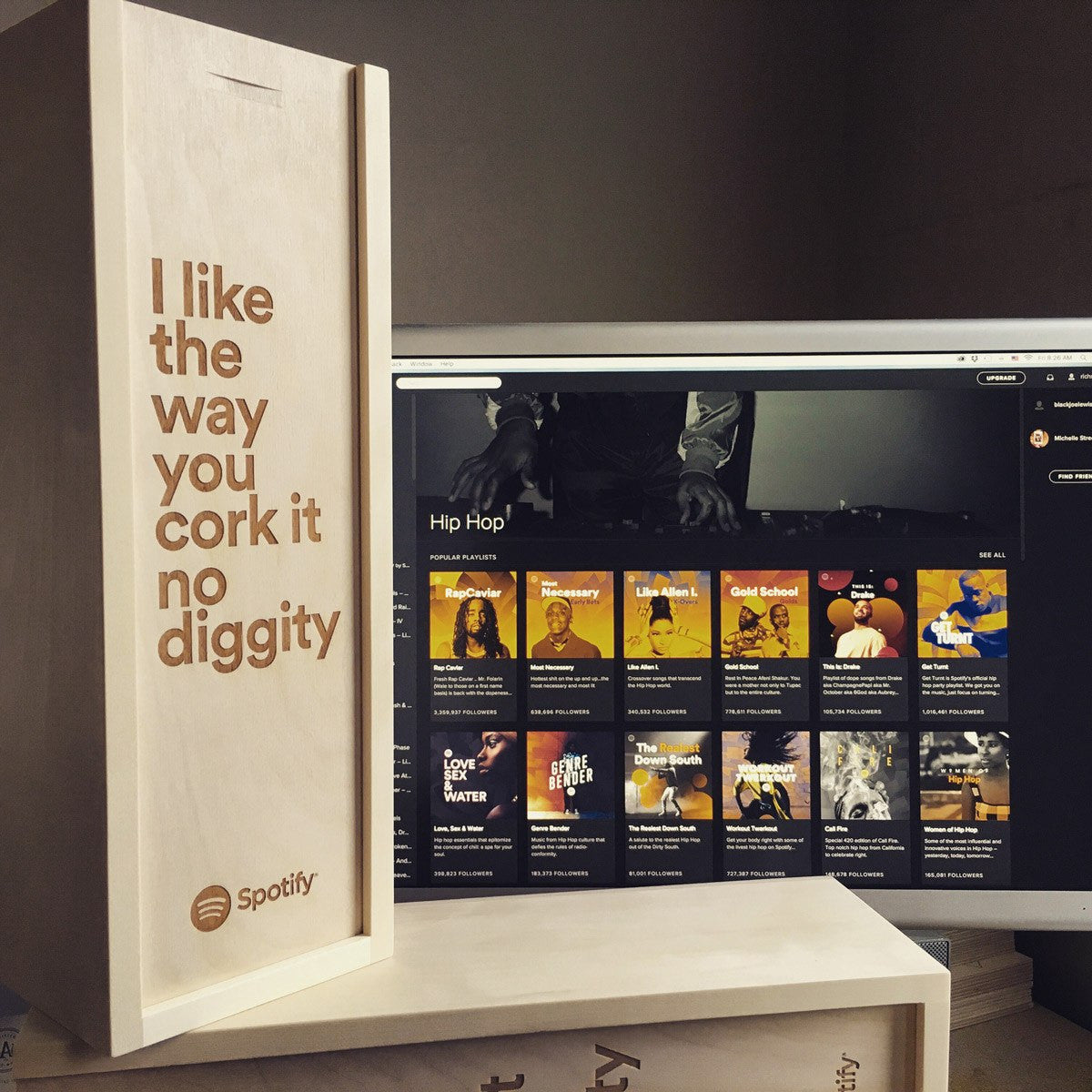 SPOTIFY®
Custom Corporate Gift
Spotify® fell in love with our vintage remix wine boxes so we added their logo to create a unique corporate gift that was a perfect fit for their brand. Don't want to create your own design from scratch? We can add your logo to an existing design or adapt a design for your brand.
CONTACT US
PEBBLE BEACH®
Centennial Event Gift
We were honored to create a custom wine box for Pebble Beach® Resorts to commemorate their centennial anniversary in 2019. They added a bottle of wine, made special just for the celebration, and gave the boxes to their guests.
READ ABOUT THIS PROJECT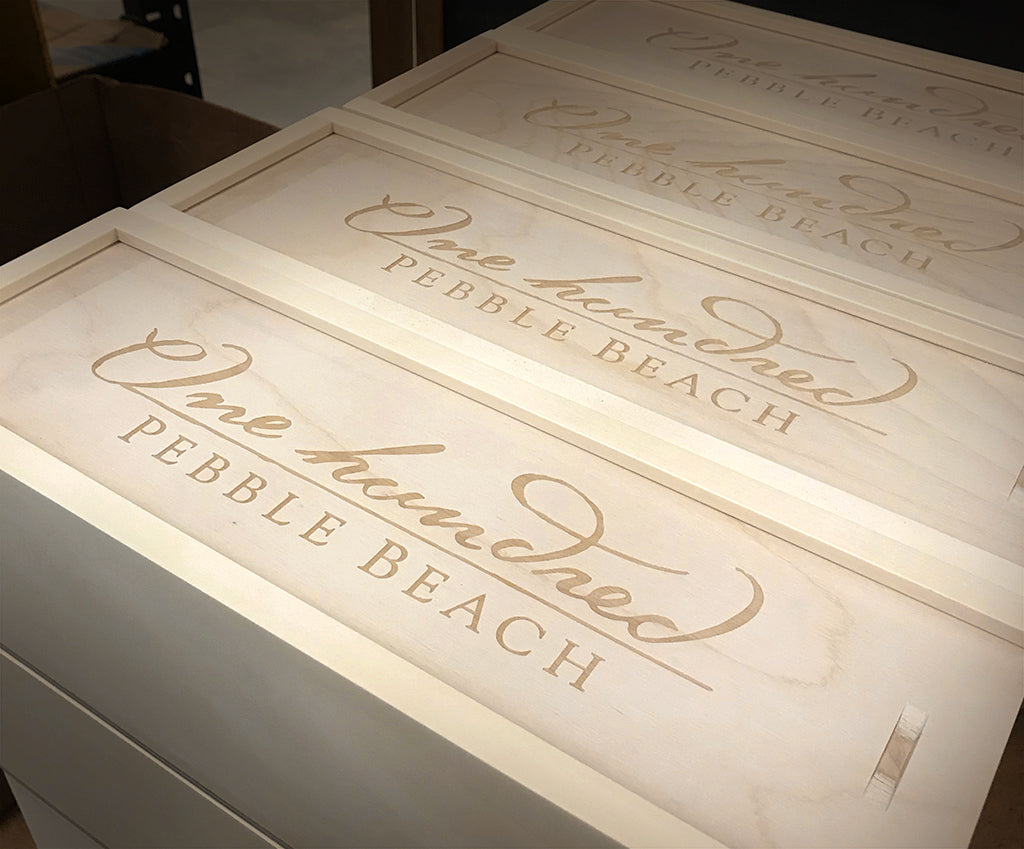 WHAT OUR CLIENTS... AND THEIR CLIENTS ARE SAYING.
★★★★★
"At Lydig, we don't believe in sending sausage and cheese to offices for Holiday Corporate Gifts. Our gifts have always been selected under the following filter…it needs to be thoughtful, memorable and fun."
~ Brian B, Marketing Director
★★★★★
"Artificer helped me bring my company promotion to life. They also made it easy to send custom art work and design files. Highly recommended."
~ Brenda M
★★★★★
"Lydig gift wins the holiday. That thing is bitchen and looks cool on my desk. Thanks!"
~ Chris O, Lydig client
HANDCRAFTED IN THE U.S.A.
Superior Quality
Each of our wine boxes are meticulously handcrafted right here in our wood shop. The passion behind and the quality of our premium boxes are unmatched, creating a gift you will be as proud to give as we are to make.
why our boxes are better
PREMIUM & UNIQUE CORPORATE GIFTS
If you're having trouble coming up with unique corporate gift ideas, you're not alone - it can be frustrating trying to find a holiday or business gift that is the perfect fit for everyone on your list. Our custom engraved wooden wine boxes and custom keepsake boxes provide a beautiful way to gift not only wine or alcohol, but cookies and other items as well. We can also handcraft special size boxes to accommodate any gift or product. Contact us for more information.