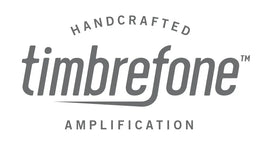 Passive Wood Phone Amplifier
Timbrefone is a handcrafted wood amplifier for your phone. Through the magic of good old-fashioned physics, the sound from your phones internal speaker is amplified through the sculpted acoustic cone. 
Song "Salvation" courtesy of Jeremiah and the Red Eyes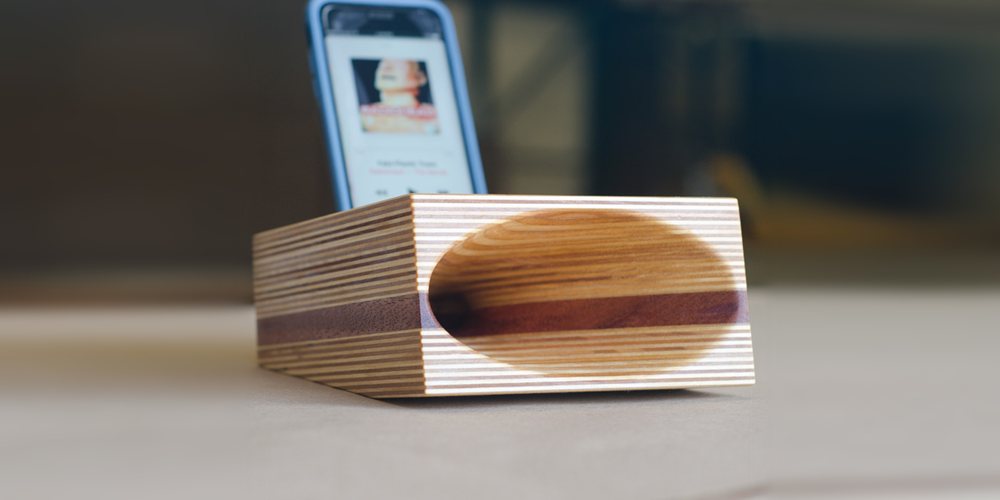 Loved by techies, audiophiles & aficionados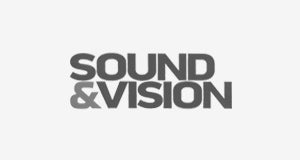 "I like the Timbrefone because of its stark simplicity, and from a woodworking standpoint, its sheer beauty (really, the picture doesn't do it justice)."
- Ken C. Pohlmann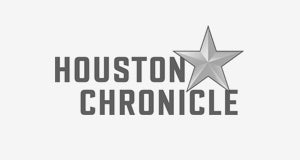 "The company calls it an acoustic work of art, and it's stunning. Just set your mobile phone in its cradle, and richer, warmer and much louder sound emerges."
- Bob LeVitus, aka Dr. Mac
"I purchased the iPhone amplifier for my husband for Christmas and we absolutely loved it. As my husband is particularly difficult to shop for, his excitement for this piece of art was a joy to watch. The amplifier works so well and we were playing music all over the house using the amplifier."
- Megan F, happy customer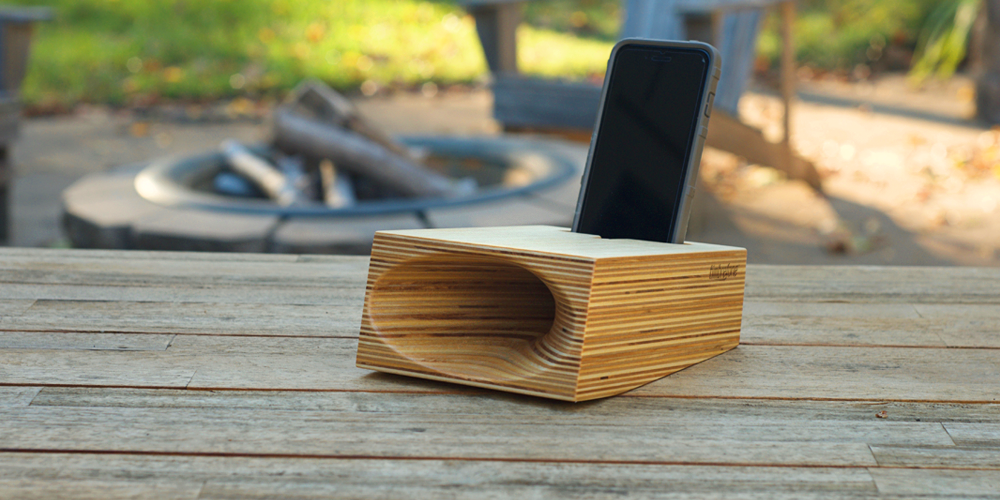 PERFECT FOR POWER FREE ZONES
The Timbrefone™ is perfect for patios, picnics, kitchens, bathrooms, the office or anywhere you would like to enjoy some music without worrying about adapters, bluetooth syncing, cables, cords, batteries or a power source. Simply set your phone in the cradle and the sound is amplified.
SHOP NOW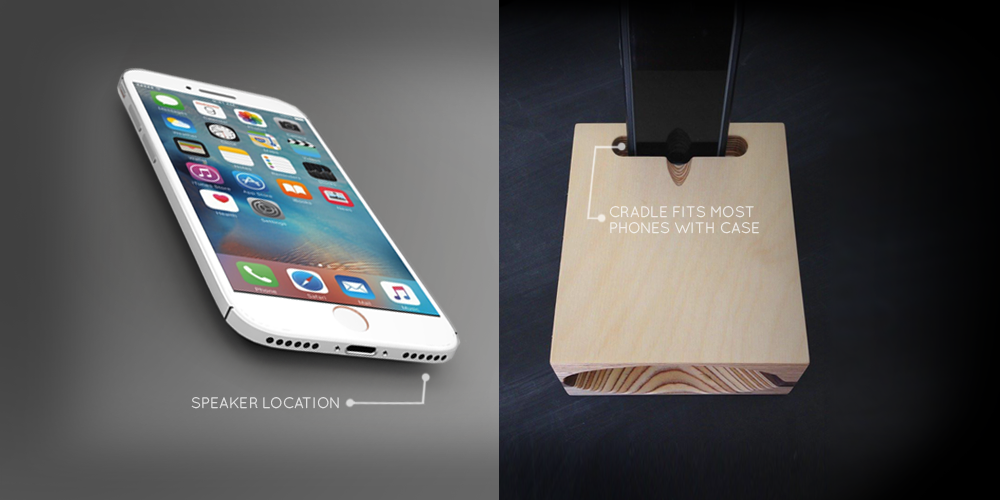 Fits Several Popular Phones
The Timbrefone works with any phone that has a speaker located along the bottom edge when facing the phone. It will accommodate these phones, including most cases: all Apple iPhone models (including plus) and the Samsung Galaxy. 
An Acoustic Work Of Art
The Timbrefone is a beautifully handcrafted passive speaker for your phone. Each one is sanded to a smooth finish and hand-rubbed with danish oil. 

Did we mention it looks great on your desk for hands-free video calls in the office?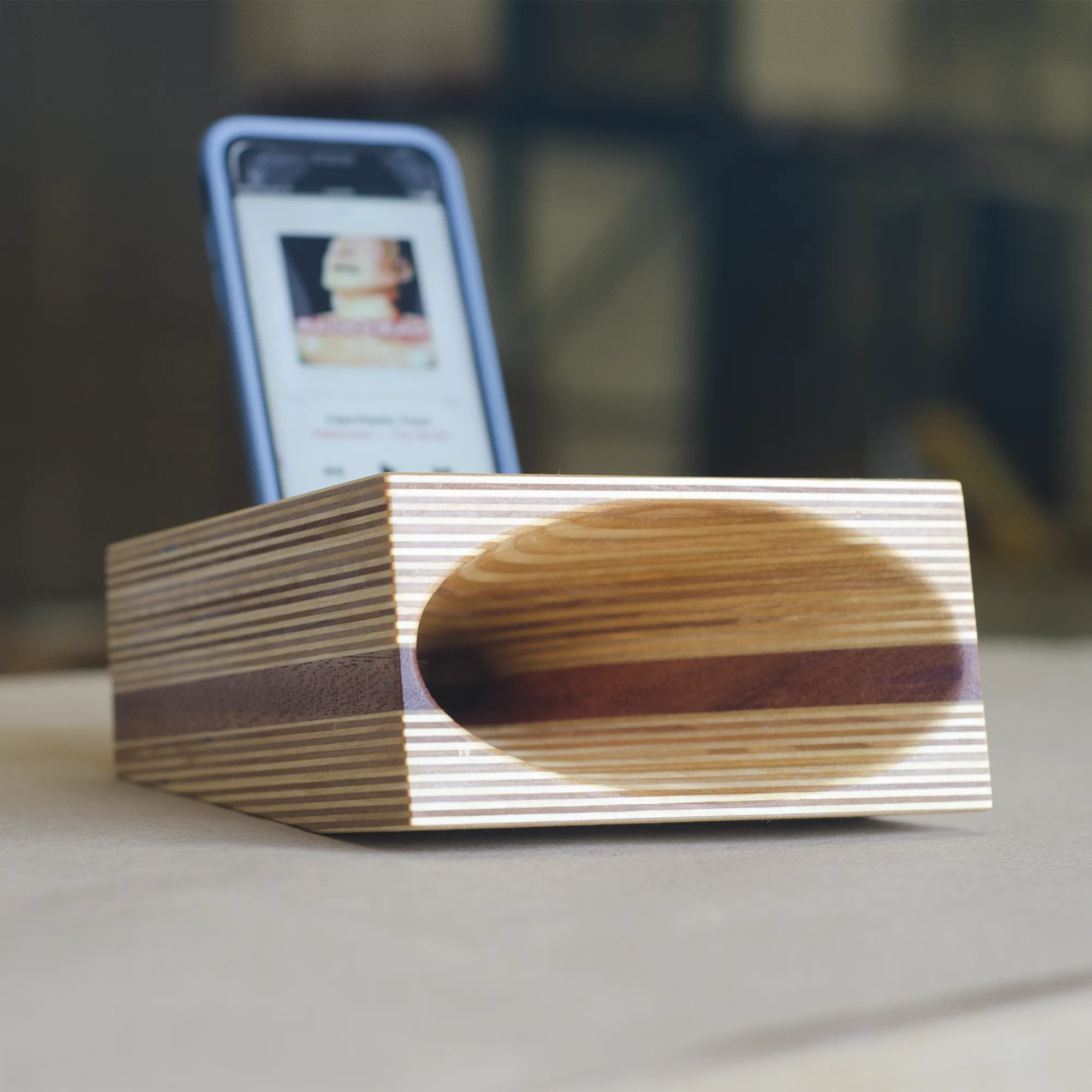 MAKING YOU HAPPY,
MAKES US HAPPY
We have helped tens of thousands of customers give exceptional gifts. Their stories are the best measure of our success.
Let customers speak for us